As of this moment, the team behind Black Plasma Studios has halted their animation projects due to some controversies regarding David R. B. (Arbiter617), the former owner of Black Plasma Studios LLC and thus Black Plasma Studios.
This led to the removal of many assets and the BPS discord due to the association with David, alongside with a rebranding of the studio.
The announcement was sent by a BPS Director, Matt, prior to the deletion of the Community Discord Server.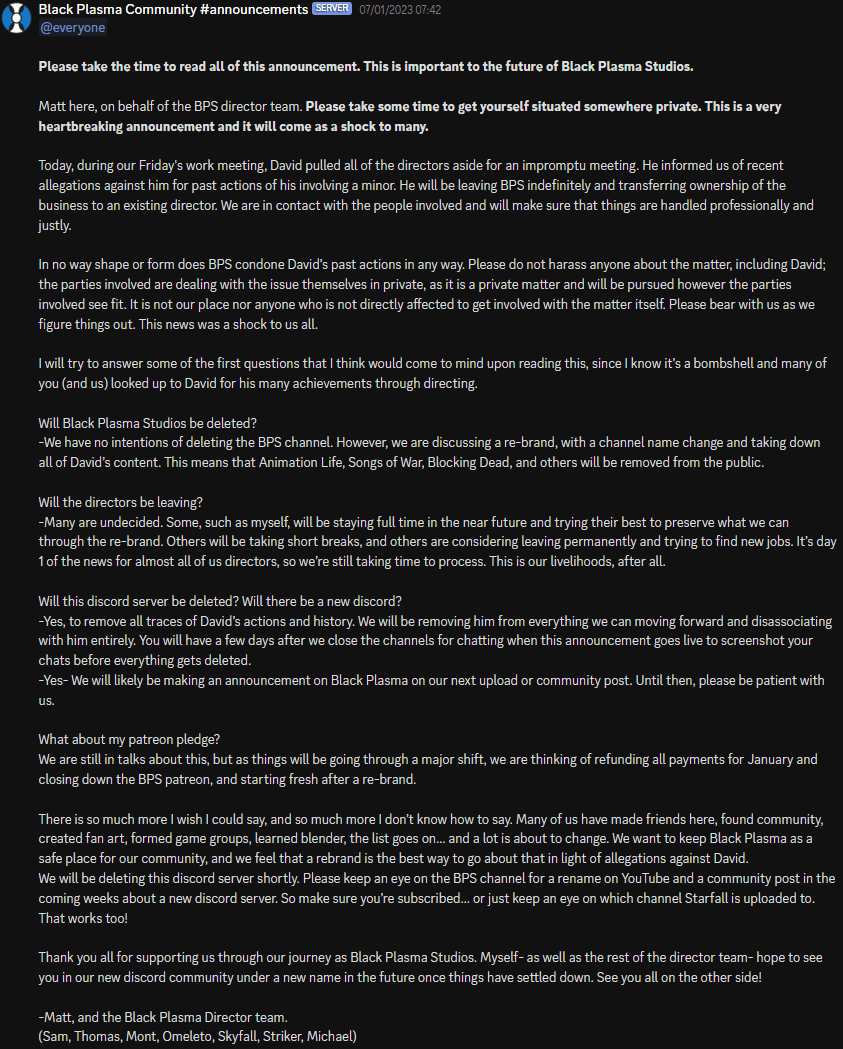 If you want to learn more about this topic, please watch PosiDon's video.
Content warning for swearing and of course the serious accusations themselves.
Authors
2 year long Moderator for Black Plasma Studios, 3 year long Obsidian Patreon, Owner of the BPS Wiki as well as Admin of the SoW Wiki, Creator of the Webpage BPS Archives

Hi there. Creeps Ardhana here. I mostly work on this archiving website since it's beginning and helped the website developement from it's start. Please contact my email at creeps.public@gmail.com with subject "BPSARCHIVE" in order to contact me about anything Website related.