A major change has occurred in the animation industry, as Black Plasma Studios (BPS), a well-known company that produced popular Minecraft animation videos, has announced that they have stopped working on their current project. The reason for this decision was the scandal involving David R.B. (also known as Arbiter617), the former director of BPS, who was accused of various misconducts and unethical behaviors. As a result, many of the assets and resources that BPS used were (or were going to be) deleted, including their official Discord server. The news was shared by MattSquared, another director of BPS.
However, this does not mean the end of BPS, as MattSquared, the new owner, also announced that the company has undergone a rebranding process and is now called Squared Media (SQM). Under this new name, SQM will continue to produce animation videos and resume their previous project. MattSquared expressed his hope that the fans and supporters of BPS will follow them to SQM and enjoy their future works.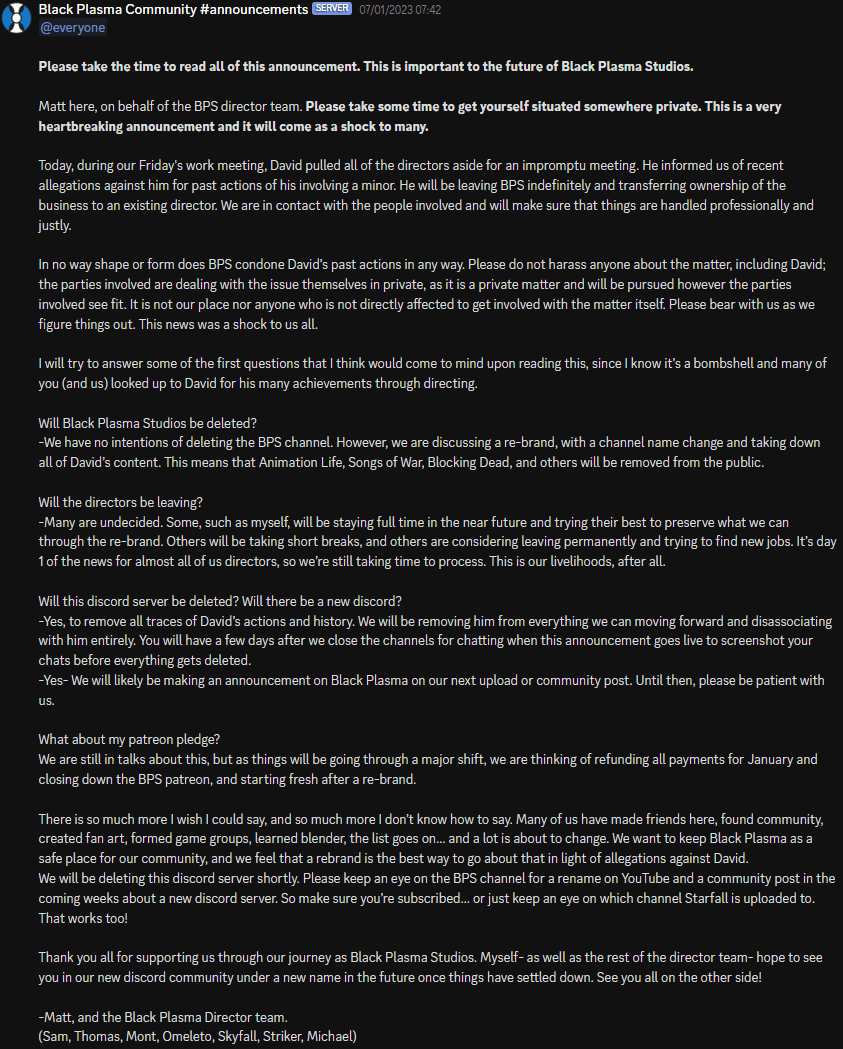 If you want to learn more about this topic, please watch PosiDon's video.
Content warning for swearing and of course the serious accusations themselves.